Coolest Jet Ski Rentals on Lake Travis
Pull back the throttle on your Lake Travis jet ski rental and feel the adrenaline race! Whatever your need and whatever your speed, we've got the right wave runner that's right for you!
Jet Ski Rentals Lake Travis
Come and ride the latest & greatest jet ski rentals on Lake Travis at full throttle as you glide around the lakes beautiful waters. You can double up or ride single – either way you will get the greatest Jet Ski rental experience in all of Lake Travis!
Jet Ski Rental Highlights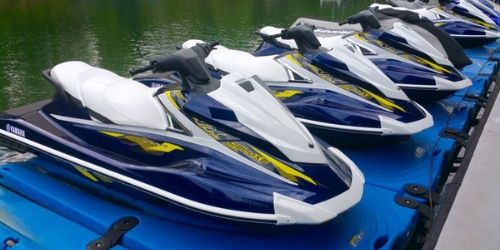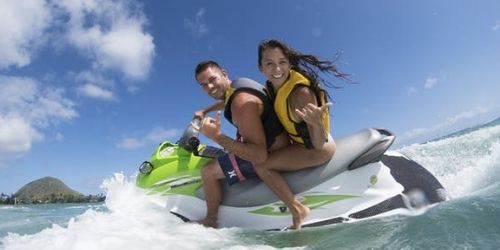 Our Lake Travis Jet Ski Rentals
Our rental prices are per
jet ski
, not per person. Up to 350 pounds can be held by each jet ski. Typically that is one or two adult passengers or one adult and two kids. Because of safety issues, three adults are not permitted. Please arrive 20 minutes early to get checked in and receive instruction on how to operate the Wave Runner or Personal Water Craft (PWC). We suggest bringing a bathing suit, a towel, sunscreen, and sunglasses.
Best Lake Travis Jet Ski Rentals
Take yourself on an epic journey into the immaculate waters of Lake Travis and jet around with the greatest Lake Travis Jet Ski rentals. You have the liberty to explore the beautiful, watery oasis of Lake Travis with one of our jet ski rentals!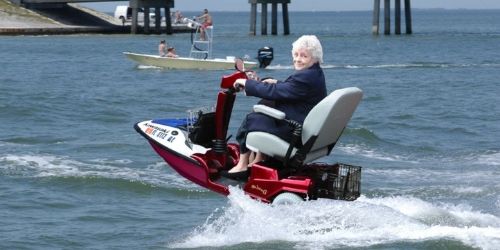 Enjoying Your Jet Ski Rentals on Lake Travis in Austin, TX
There are many things you can do with a hour of jet skiing: ride around and explore the Lake Travis coves, cruise around the Hudson Bend, or take in views of the hills overlooking Lake Travis. Enjoy the wind whipping your hair around and the sun touching your skin as you ride full throttle on your Lake Travis Jet Ski rental! Add some adrenaline to your Lake Travis get away and rent a Jet Ski today!
Lake Travis Boat Rentals Offers
All Boat Rentals Come With
*

Rental accessories provided upon request
Enjoy Your Jet Ski Rentals on Lake Travis
Looking for a boat rental instead?
Are jet skis not really your style? Take a look at some of our Lake Travis boat rentals instead. We have watercraft's to suit any events.
Your Guide to Fun on Lake Travis