Best Lake Travis Pontoon Boat Rentals
Looking for affordable Pontoon boat rentals in Lake Travis? Welcome to Lake Travis Boat Rentals and rent a quality pontoon boat rental at a great price today. Located off the North Coast of Point Venture in Austin, TX; Lake Travis Boat Rentals is the best spot for reliable, high quality pontoon boat rentals and other amazing waverunner rentals in the Austin metro area and the nearby areas. We are committed to providing the best and the latest Pontoon boat rentals at low-costs, while maintaining the highest quality rental boats in the region. If you are looking for an unforgettable experience on Lake Travis. We guarantee you a fun and memorable day.
Pontoon Boat Rentals Lake Travis
Quality Pontoon Boat Rentals at a Great Price
Lake Travis Boat Rentals, situated on the north coast of Point Venture, TX, is one of the leading Lake Travis pontoon boat rental businesses within the greater Austin metro area. We focus on renting only high quality, late-model pontoon boat rentals at very competitive rates and our employees are committed to making your day a memorable one on Lake Travis.
Pontoon Boat Rental Highlights
A spacious pontoon boat with plenty of storage space
Get a waterproof Lake Travis map included in the Pontoon rental cost
Rental cost inclusive of life jackets for all passengers
Rental costs also inclusive of a water depth sensor on board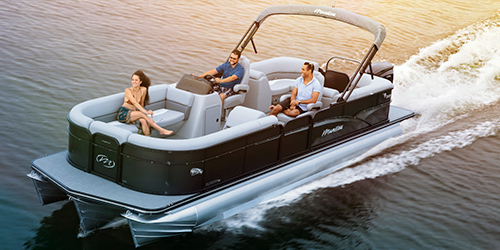 Latest Pontoon Boat Rentals on Lake Travis
Rent from Lake Travis Boat Rentals to enjoy the latest pontoon boat rentals. Not only do our Pontoon boat rentals on Lake Travis offer the widest variety when it comes to fun water activities; they are also equipped with the best amenities to accommodate a large party. Whether you have a celebratory event or you just want a good picnic, we are committed to providing all our customers with clean, high quality and smooth running boat rentals on Lake Travis, Austin, TX.
Lake Travis Pontoon Boat Rental Passengers
We offer pontoon/tritoon boat rentals with a capacity of 10 passengers, providing your guests with plenty of storage space for cruising around on Lake Travis comfortably. Whether you are looking to enjoy a scenic day with family or friends, or want to enjoy water sports on the Lake; we provide you a great pontoon boat that will get you wherever you need to go with ease. We require all passengers on our pontoon boat rentals to be seated while the Pontoon boat is in motion, for safe cruising. You will find a tow rope on the storage bin of your pontoon boat rental if you purchased any addons.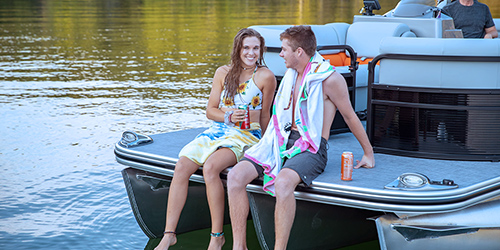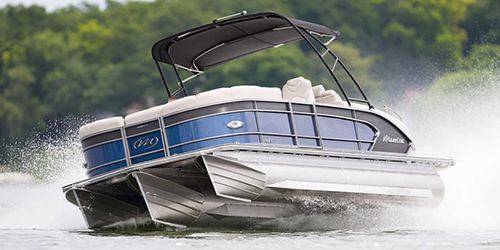 Have Fun with a Pontoon Boat Rental on Lake Travis in Austin, TX
A
Pontoon boat
rental is the best way to cruise the lake with friends! Whether you are thinking of going wakeboarding, water skiing, tubing or just enjoying Lake Travis for the day; our pontoon boat rentals have you covered. If you have a family and want to give your kids a super fun water sports experience; tubing is always a great option. If you are looking to have a fun experience with your friends or other adult family members, get one of our Lake Travis pontoon boat rentals and enjoy wakeboarding or water skiing for a super fun experience as you enjoy a scenic day on Lake Travis. You can bring your own water sports gear or purchase one of our addons for an additional charge.
Lake Travis Boat Rentals Offers
All Boat Rentals Come With
*

Rental accessories provided upon request
Book Your Pontoon Boat Rental Now
Is a Pontoon Boat Not Your Style?
Your Guide to Fun on Lake Travis